SpecFic writer answers disturbing questions
By MARGARET IRVINE
Kapiti Observer, Thursday 26th August, 2010
Worlds where strange creatures roam the hills of Miramar, desperate survivors cling to the remains of a submerged country and the residents of Gisborne serve alien masters are portrayed in A Foreign Country, a new volume of speculative fiction by New Zealand writers.
Among them is Paraparaumu College teacher Matt Cowens, the author of the short story No Hidden Costs, which describes a future with desperate measures put in place to ward off environmental destruction.
"The term 'speculative fiction' embraces the three sub-genres which particularly interest me: science fiction, fantasy and horror. They are stories that stem from 'what if?'," Cowens said.
The release of the book coincides with the launch of the SpecFic New Zealand group which aims to popularise the genre.
Following tomorrow's official book launch in Wellington at the National Science Fiction Convention, it will be introduced at a Saturday night gathering of writers wanting to form the group.
Cowens has a number of stories published in anthologies and at online venues, where he also reads the stories for podcasts.
In the mid-1990s he self-published a series of comics and with his wife Debs, who is also a writer, he created four card games which they produced and sold.
After a year in Japan teaching English, the couple returned to Wellington in 2004 and decided to move to the Kapiti Coast, where Cowens now teaches English and media studies at Paraparaumu College.
Other writers whose works are included in the anthology include author Juliet Marillier and poet, musician and writer Bill Direen.
Co-editor Anna Caro hopes the works in the collection will provide points of familiarity for readers. "Many of the stories are set in New Zealand, present or future, and portray worlds which are both instantly recognisable and nothing like the country we currently live in," she said.
"This anthology showcases some of the remarkable range of New Zealand's world class speculative fiction."
A Foreign Country: New Zealand Speculative Fiction is published by Random Static and can be ordered online at randomstatic.net.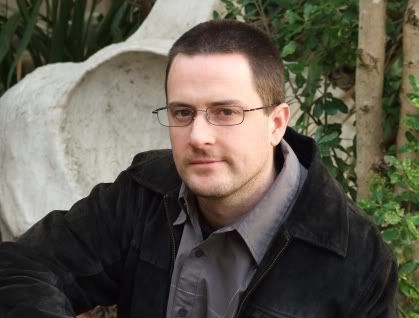 Anthology writer: Matt Cowens, writer of speculative fiction.
Reproduced with kind permission from The Kapiti Observer.